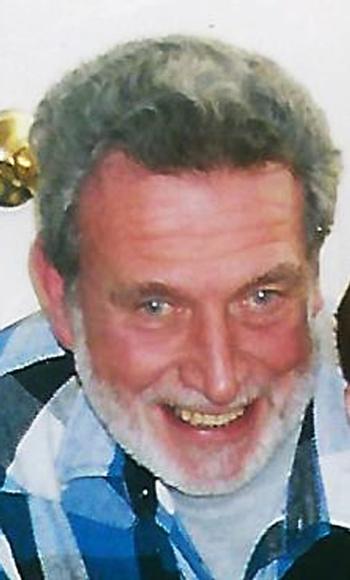 Kenneth Martin "Marty" Hardenburg, 74, of Mayville died Wednesday, February 7, 2018 at Select Specialty Hospital in Erie, PA. He was born July 30, 1943 in Jamestown, the son of the late Kenneth and Kathryn Peck Hardenburg.
A lifelong resident of the village of Mayville, Marty worked for the DPW from 1961 until his retirement in 2004. He also had duties as a Village Patrolman in 1967.
Marty proudly served his country in the U.S. Army Reserves, including deployment to Vietnam for a year. He was a member of the Mayville American Legion William L. Travis Post No. 493, a life member and charter member of the Mayville VFW Post No. 8647, the NCLSD board of directors, Chautauqua County Highway Superintendents Association, and was a life member of the Mayville Fire Department.
He is survived by his wife, Bonnie Whalen Hardenburg of Mayville, whom he married March 23, 1972; a son, Ryan "Rusty" (Gina) Hardenburg of Mayville; a stepson, Bruce (Nerissa) Shelters of Davenport, FL; one grandson, Sebastian Hardenburg of Mayville; and two granddaughters, Mackenna Hardenburg of Mayville and Olivia Shelters of Davenport, FL.
The funeral will be held at 11 a.m. Tuesday February 13 at the Freay Funeral Home in Mayville. Pastor Mark Parsons will officiate. Military services will be conducted at the funeral home. Interment will be private at the convenience of the family in Mayville Cemetery. The family will receive friends from 2-4 and 7-9 p.m. on Monday, February 12 at the funeral home (139 S. Erie St., Mayville).
The family suggests memorials be made to the Mayville Fire Department, PO Box 2, Mayville, NY 14757.
To leave a remembrance or post condolences to the family, please visit www.freayfuneralhome.com.
By the Observer