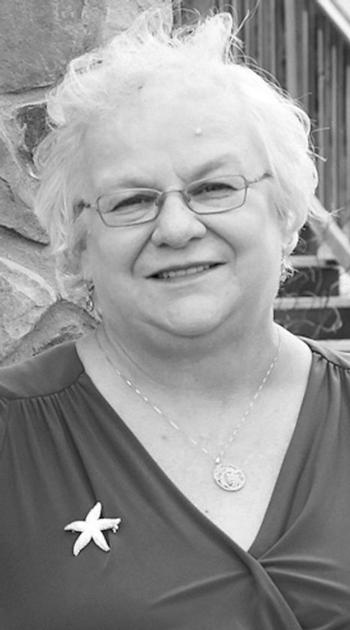 Mary Jane Krzyzanowicz, 71, of Dunkirk passed away peacefully in her sleep at home on Monday, January 8, 2018. She was born in Dunkirk on July 7, 1946, the daughter of the late Henry and Genevieve "Jean" (Dykas) Domanski.
A graduate of Dunkirk High School, Class of 1964, Mary Jane attended Alfred State Agricultural and Technical College.
Until her retirement, she worked as a payroll assistant at CPS Ink in Dunkirk and was a past president of the Dunkirk Professional Firefighters Women's Auxiliary.
Survivors include her husband of of over 50 years, James "Kelly" Krzyzanowicz of Dunkirk, whom she married April 8, 1967; daughter, Lori Krzyzanowicz of Dunkirk; and sons, Daniel Krzyzanowicz of Clarence and Ryan (Sarah) Krzyzanowicz of Tonawanda. Also surviving is her brother, James (Joyce) of Baldwinsville; sisters, Cynthia (John) Coyne of Sagamore Hills, OH and Susan (Richard) Michaels of Dunkirk; and grandchildren, Cassidy, Justice, Aaliyah, Ameila Rose, Jamiah, Katie, Danny and Sarah.
Relatives and friends are welcome to call Wednesday, January 10 from 4-7 p.m. at the R. Mackowiak Funeral Home Inc., 56 East Doughty St., Dunkirk. Funeral services will be Thursday, January 11 at 10 a.m. at Blessed Mary Angela R.C. Parish Church of St. Hyacinth. Private interment will be held at the convenience of the family.
In lieu of flowers, memorial donations may be given in the name of Mary Jane Krzyzanowicz to the Chautauqua County Humane Society, Jamestown, NY 14701.
By the Observer