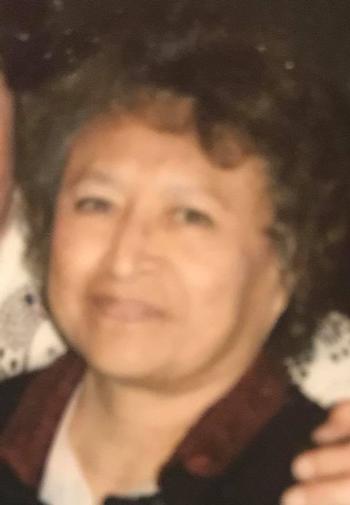 Judith C. Boehm of Bush Road, Gowanda passed away Sunday morning, November 12, 2017. She was 76. Born into the Wolf Clan on April 13, 1941, the daughter of Benjamin and Laverna (Warrior) Powless.
Judith retired from JN Adam Developmental Center, where she worked as an attendant. She was a member of the Church of Jesus Christ of Latter Day Saints on Route 438.
Survivors include a son, Bryan K. Kennedy of Gowanda; along with stepchildren, Bradley Lewis, Chico Lewis, Susan Lewis, April Lewis and Edgar Lewis. Judith is also survived by three stepgrandchildren; several nieces and nephews; and a brother, Mark (Rhonda) Powless. Judith was preceded in death by her husband, Kenneth Boehm; along with two sisters, Rita and Karen Powless; and two brothers, Bob and Gerald Powless.
Friends may call at the Schindler Funeral Home, 44 Center Street, Gowanda from 4-8 p.m. on Wednesday, November 15. Judith's funeral will be held Thursday, November 16 at 11 a.m. from the Church of Jesus Christ of Latter Day Saints, 12995 Gowanda-Irving Road (Route 438), Gowanda, with burial to follow in the church cemetery.
Obituary from the Observer