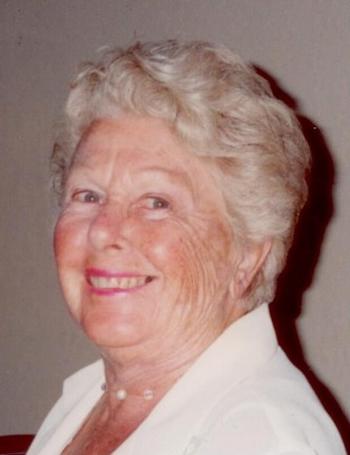 Polly Ann Ehmke, 88, of Glenwood, NY, formerly of Silver Creek, died Thursday evening, November 9, 2017 at Hospice Buffalo. She was born in Jamestown, the daughter of the late George and Pauline (Sealy) Smith.
Surviving are a daughter, Rhonda (Al Frost) DeBoy of Buffalo; two sons, George Ehmke of Bethel, DE and Fritz (Debra) Ehmke of Glenwood; eight grandchildren, Scott, Blake, Noah, Clayton, and Hayley Ehmke, Deanna Dewald, Daniel (Amanda) Dewald and Nichole (Hans) Cuypers; a sister, Donna (Robert) Paganelli of Fredonia; and her loving companion of 45 years, John Valentic of Glenwood. In addition to her parents, she was preceded in death by a son, Clifford Ehmke.
Polly was a 1947 graduate of Fredonia High School. Her memberships included the Glenwood Presbyterian Church, the Red Hat Ladies, the Craneridge Book Club, the Gourmet Club and the Southtowns Tennis Center. She had many interests, including sailing, camping, tennis, skiing, cooking, golfing, and traveling throughout the United States and Europe to name a few of them.
Polly will be forever remembered for her warm, friendly and loving personality. She was everybody's friend, had a great sense of humor and could make light of everyday serious situations to make them bearable. She loved her family, grandchildren, nieces and nephews.
Friends may call at the Hole-Parker Funeral Chapel, 160 Central Avenue, Silver Creek on Tuesday, November 14 from 2-4 and 6-8 p.m., where a funeral service will be held on Wednesday, November 15 at 11 a.m., with Michael Leamon officiating. Interment will be in the Glenwood Cemetery.
The family suggests memorial contributions in Polly's memory to Hospice Buffalo, 225 Como Park Blvd., Cheektowaga, NY 14227.
To share a condolence or a remembrance, go to www.holeparkerfc.com.
Obituary from the Observer