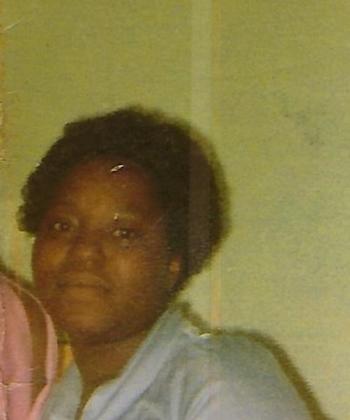 Delores "Lois" (Whitfield) Mitchell, 61, of Fredonia, formerly of 104 Eagle Street, passed away on Tuesday, November 7, 2017. Born October 2, 1956 in Silver Creek, she was the daughter of the late Will and Ruth (Jones) Whitfield.
Delores was a member of the Friendship Baptist Church, serving in the choir, President of the Kitchen Committee and Church Secretary. She was a member of the Moose Club and volunteered at Meals on Wheels, Salvation Army, Rural Ministry and various charities in Chautauqua County. She was also a foster parent for many years.
Delores worked at the Resource Center as manager of the Group Home on Eagle Street in Dunkirk for over 20 years, and during her earlier years, worked at Red Wing. She also worked at the election polls.
Delores is preceded in death by her parents, Will and Ruth Whitfield; and her sister, Betty J. Sharp. She is survived by her sons, Jason(Danielle) Whitfield, Nicholas Whitfield, Brian Whitfield and Danny Whitfield; a daughter, Tara Whitfield; a stepson, Chris Whitfield; sisters, Betty R. (Rev. Earlie G.) Waller, Marie Whitfield, Catherine Whitfield and Virginia (Shawn) Harper; brothers, Will(Jill) Whitfield and Walter Whitfield; and grandchildren, Jadon Whitfield, Nicholas Whitfield, Jr., Keegan Whitfield, Brianna Whitfield, Adalyn Whitfield, Greyson Whitfield, Ashanti Richmond and Chris Whitfield, Jr. She leaves to mourn a host of nieces, two which are special, Ruthann Whitfield and Portia Waller; nephews, cousins and friends.
Calls may be made Saturday, November 11 from 2-3 pm at the Friendship Baptist Church, 18 E. 2nd Street, Dunkirk, followed by a memorial service at 3 pm.
Flowers gratefully declined. Memorial contributions may be made to the Friendship Baptist Church Scholarship Fund or the American Cancer Society.
Online condolences may be made at www.larsontimkofuneralhome.com. Arrangements by David J. Dengler.
By the Observer