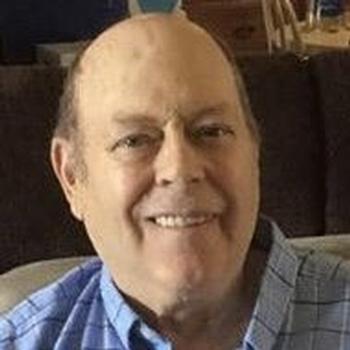 Donald L. Hanby, 78, of Sinclairville died Sunday, November 5, 2017 at home, surrounded by his family.
He leaves behind his beloved wife, Mary Lou; his daughters, Lisa Caskey, Vicky (Tad) McNeill, Becky (Todd) Thompson and Donna (Scott) Comstock; his 10 grandchildren, Daniel (Kaitlin) McNeill, Emily (Curtis) Smith, Brianna, Hunter, Alyssa and Jenna Caskey, Hannah and Graceanne Thompson, S. Josephine and Maxwell Comstock; his brother, Kenneth Hanby; many nieces, nephews, sisters-in-law and brothers-in-law; and many friends. Don was preceded in death by his brothers, John B. II and William J. Hanby; and his sister, Jean Sutherland.
He was a retired teacher of Cassadaga Valley Central High School. Don's students fondly referred to him as "Doc." He was a life member of the Stockton Fire Company and an active member of the community.
The funeral service will be held at 11:00 a.m. Saturday, November 11 in the Jordan Funeral Home, Sinclairville, with visitation 2:00 to 4:00 and 6:00 to 8:00 p.m. Friday, November 10.
In lieu of flowers, donations may be made to the Cleveland Clinic Foundation, 9500 Euclid Ave., Cleveland, OH 44195; Hope Lodge, 11432 Mayfield Rd., Cleveland, OH 44106; or Cassadaga Valley Chapter of FFA, PO Box 540, Sinclairville, NY 14782-0540.