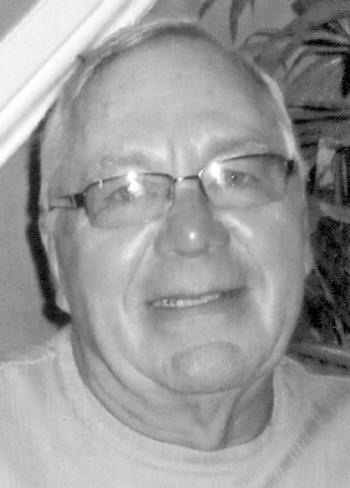 Thomas R. Gregoreski, 78, of Dunkirk passed away Tuesday, October 10, 2017, at the Cleveland Clinic surrounded by his loving family. He was born January 24, 1939 in Dunkirk to Ralph and Jean (Sobkowski) Gregoreski.
Tom graduated from Cardinal Mindszenty High School in 1956. He went on to enlist and serve in the United States Army. After his service, he was employed at Allegheny Ludlum Steel Corp. He then worked as a postal carrier for 24 years. After retiring in April 2000, he enjoyed delivering flowers for Flowers by Anthony.
He was a proud member of the First Ward Falcon Club where he was a past president and officer. Other memberships included the Moniuszko Club, Dom Polski Club and Dunkirk Falcon Club. He was a diehard Cleveland Browns and New York Yankees fan.
Tom had a lifelong love of dogs and was a founding member of the Dunkirk Humane Society. He enjoyed organizing and running excursions, bus trips, golf tournaments, pools and other events. He loved to travel and took great pride in his vegetable and rose gardens. Tom's backyard barbecues and spaghetti sauce will be missed.
Survivors include his loving wife of 51 years, Carol (Moline) Gregoreski, whom he married November 20, 1965; his children, Debra (Bruce) Brunner of Silver Creek, Mark Gregoreski of Cleveland, OH and Karen Gregoreski of Dunkirk; and three grandchildren, Ethan and Tessa Brunner and Kate Gregoreski. Also surviving are two sisters, Paulette (Peter) Bienko of Dunkirk and Sharon (Dennis) Wysocki of Ormond Beach, FL; one brother, Anthony Gregoreski of Dunkirk; and two sisters-in law, Sandra Gregoreski and Diane (Gene) Kaszuba, both of Dunkirk. Several nieces, nephews and cousins also survive. Besides his parents, he was preceded in death by his brother, Michael Gregoreski.
Calling hours will be held Sunday, October 15 from 2-7 p.m. at the McGraw-Kowal Funeral Home. Funeral services will take place Monday, October 16 at 10 a.m. at Blessed Mary Angela Parish, Church of St. Hyacinth.
In lieu of flowers donations may be made to the Lakeshore Humane Society, 431 East Chestnut St., Dunkirk, NY 14048.
Obituary from the Observer