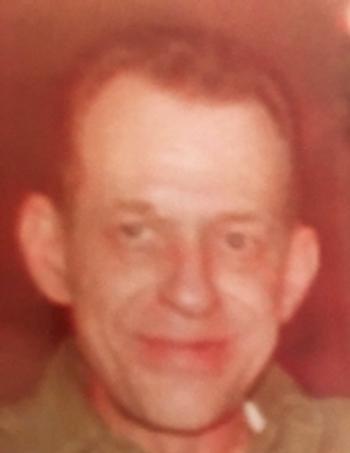 Kenneth R. Schuster, 87, of Gowanda passed away Monday, October 9, 2017 at the Gowanda Nursing Home. He was born November 11, 1929 in Buffalo, the son of the late Richard and Marie (Petz) Schuster.
Mr. Schuster worked for many years at Moench Tanning Co. in Gowanda until his retirement.
He was a Korean War Veteran, having served in the U.S. Army. He was a member of St. Joseph's RC Church in Gowanda and the Gowanda American Legion Post No. 409 and the Gowanda VFW Post No. 5007. He also was a Lifetime Member of the NRA and the Gowanda Rifle Club. He was an avid outdoorsman and loved to hunt.
Mr. Schuster is survived by five brothers, Donald (Carol) Schuster, Raymond (Jeanette) Schuster, Norman (Julie) Schuster and David (Christine Rose) Schuster, all of Gowanda, and Richard (Betsy) Schuster of Florida; two sisters, Arlene (James) Martin of Greenville and Irma (Richard) Thomas of Gowanda; and several nieces and nephews and great-nieces and great-nephews. Besides his parents, he was predeceased by three sisters, Geraldine Sprawka, Marie Bartlett and Rosemary Schuster.
Friends may call at the Mentley Funeral Home Inc., 105 East Main Street, Gowanda on Friday, October 13 from 3-7 p.m. A Mass of Christian Burial will be said on Saturday, October 14 at 10 a.m. from St. Joseph's RC Church in Gowanda. Burial will be in Holy Cross Cemetery.
In lieu of flowers, memorials may be made to the charity of the donor's choice.
Obituary from the Observer