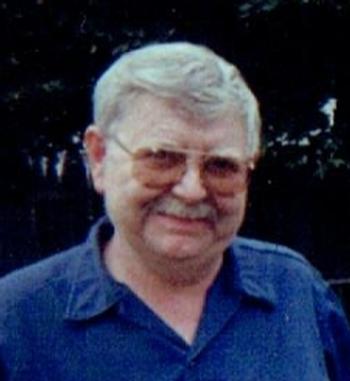 Howard Golden, 67 years old, of Brocton passed away Monday morning, October 9, 2017 at his home after a long illness. He was born in Westfield on April 8, 1950 to the late Kenneth and Helen Beers Golden and has lived in this area his entire life.
Howard was a graduate of Westfield Academy of Westfield and had worked as a machinist for Renold's Inc. of Westfield for many years until his retirement. He was also vice president of the Machinist Union. In his early years, he worked for the Pinkerton Agency in Washington D.C. and was also a security guard for Sonny Jurgensen of the Washington Redskins football team. Howard loved sci-fi movies, NASCAR racing, woodworking, auto mechanics and putting model cars together. He was a member of the Westfield Methodist Church of Westfield.
Howard is survived by his wife, Deborah Golden of Brocton; two sons, Christopher Golden of Brocton and Jonathan Golden of Dunkirk; one brother, Kenneth (Carole) Golden of Derby, KS; two nephews; three nieces; and a sister-in-law, Beverly Golden of Erie, PA. Besides his parents, he was predeceased by one brother, Edward Golden; one aunt, Blanche Golden; one niece, Judi Golden; and one sister-in-law, Rachel Golden.
Funeral services will be held at 11 a.m. on Saturday, October 14 from the Morse Funeral Home, 51 Highland Avenue in Brocton. Interment will follow at the Westfield Union Cemetery on E. Route 20 in Westfield. Friends are invited to the Morse Funeral Home on Friday, October 13 from 2-4 and 7-9 p.m.
To leave a message of condolence or remembrance for Howard's family. please log on to www.themorsefuneralhome.com.
Obituary from the Observer