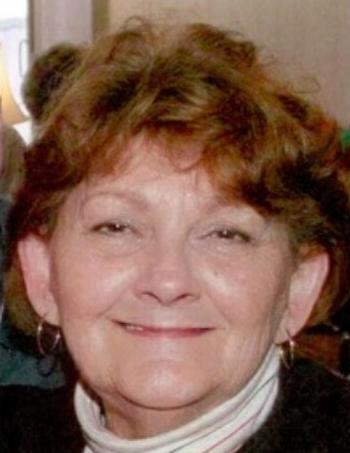 Linda J. DiNardo, 70, of Silver Creek died Thursday morning, October 5, 2017 at Mercy Hospital in Buffalo. She was born on May 2, 1947 in Hamilton, Ontario, the daughter of the late Henry and Cecilia (Corcoran) St. Amour.
Linda graduated from Kenmore West High School in 1965. She continued her education at BOCES Erie, studying computers. Linda married her soulmate, Thomas G. DiNardo, on June 5, 1971 in Cheektowaga. They were blessed with a son, Jeffrey DiNardo of Tonawanda and a daughter, Amanda (Bradley) Mays of Silver Creek.
Linda worked many jobs through the years. Her favorite one and most memorable was CRA Environmental in Niagara Falls. She was known for her magnetic personality. Everyone that met Linda was impressed by her warmth and caring attitude. Any task or job got her full attention. She attained the name neighborhood "Mom." She enjoyed sewing, gardening and drawing.
In addition to her children, Linda is survived by two cherished grandchildren, Nathaniel and Leah Mays; a sister, Suzanne (Robert) Lowery of North Tonawanda; a brother, David St. Amour of Niagara Falls; three nephews, Christopher, Michael, and Gregory Lowery; a niece, Kelly Schultz; two great-nephews, Jake (her Godson) and Michael Lowery; three great-nieces, Samantha Johnson, Kelsey Lowery and Zoe Schultz; and honorary granddaughter, Emily Bain. Besides her parents, Linda was preceded in death by a sister, Janet Schultz.
Friends may call at the Hole-Parker Funeral Chapel, 160 Central Ave., Silver Creek on Wednesday, October 11 from 2-4 and 6-8 p.m.
The family suggests memorial contributions in Linda's memory to the D.A.V., 3495 Bailey Ave., Buffalo, NY 14215.
To share a condolence or a remembrance, go to www.holeparkerfc.com.
Obituary from the Observer