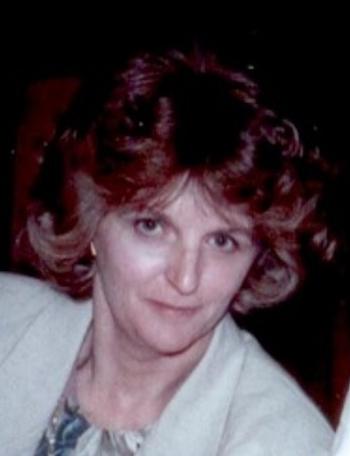 Sherry M. Mangano, 69, of Silver Creek passed away Monday afternoon, September 11, 2017 at Mercy Hospital of Buffalo. She was born on September 4, 1948 in Dunkirk, the daughter of the late Clifford and Virginia (Gawronski) Corbin.
Sherry graduated from Fredonia High School in 1966. Sherry married the love of her life, Donald J. Mangano, on April 8, 1972 at St. Joseph Catholic Church in Fredonia. First and foremost in her life was family, everything revolved around it.
Sherry was a voracious reader. She enjoyed working jigsaw puzzles and loved to cook. Her sports teams were the Buffalo Bills and Sabres, win or lose.
Survivors include her husband of 45 years, Donald J. Mangano; a son, Ryan (Lindsay) Mangano of Tonawanda; a grandson, Dominick Mangano; a sister, Debbie (Bob) Spinner of Fredonia; and a brother, Robert (Patty) Corbin of DeBary, FL. In addition to her parents, she was preceded in death by a son, Justin Mangano.
Friends may call at the Hole-Parker Funeral Chapel, 160 Central Ave., Silver Creek on Thursday, September 14 from 4 to 7 p.m., where a funeral service will be held on Friday, September 15 at 10 a.m. with Fr. Daniel Fiebelkorn officiating. Interment will be in the Mt. Carmel Cemetery.
The family suggests memorial contributions in Sherry's memory be made to the U.S. Veterans' Trust fund, DMVA office for Veterans Affairs, Building 047, Fort Indiantown Gap, Annville, PA 17003-5002.
To share a condolence or a remembrance, go to www.holeparkerfc.com.
Obituary from the Observer