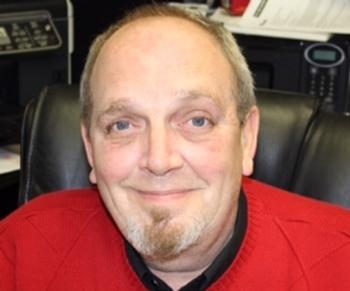 Michael P. Cave, 66, of Brocton passed away unexpectedly on Thursday, September 7, 2017 in his daughter's arms. Born May 13, 1951, he was the son of the late Paul and Joanne (Huntley) Cave of Brocton.
In addition to his parents, Michael was predeceased by his loving wife, Shari and daughter-in-law, Brenda Cave. He is survived by his children, Eric Cave and Erin Quattrone; her children, Reece and Lyric; as well as his first wife, Ella, all of Brocton. Also surviving, are his brother, Mark (Jody) Cave of Brocton; and his sister, Paula Cave of Westfield; as well as a niece and nephews.
Michael graduated from Brocton Central School in 1969. He later graduated from Jamestown Community College, where he studied nursing. Michael spent many years as a Registered Nurse and later in Utilization Management at Brooks Memorial Hospital before opening The Care Center in 1985. Since then, he has also opened and operated four pharmacies in the surrounding communities. He was a dedicated Free Mason for most of his life and Past Grand Master. He enjoyed Coca-Cola and M&M collectibles, among many others. Hobbies included camping, fishing and watching horror/sci-fi movies with his children and grandchildren.
Relatives and friends are invited to attend a memorial service for Michael, which will be held at 11 a.m. Saturday, September 16 at the Morse Funeral Home, 51 Highland Avenue in Brocton.
If desired, in lieu of flowers, memorials may be made to "Jerry's Kids" at www.mda.org or to Shriner's Children's Hospitals, 2900 N. Rocky Point Dr., Tampa, FL 33607, as they provided him with the gift of mobility that changed his life.
To leave a message of condolence or remembrance, please log on to www.themorsefuneralhome.com.
Obituary from the Observer