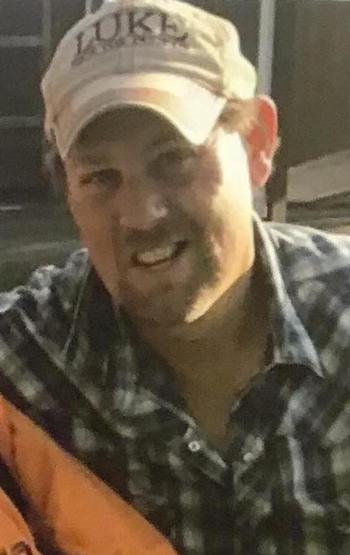 Jordan L. Whitcomb of Route 39 passed away accidentally from injuries sustained in a farm tractor incident that happened Monday, September 4, 2017 on West Perrysburg Road in Perrysburg. Jordan was 40 years old. He was born in Springville on January 19, 1977, the son of Max and Bonita (Church) Whitcomb.
Jordan was a heavy equipment operator for Fox Construction in Langford at the time of his accident. He and his family also ran a small beef and pig farm at their residence. Jordan loved the outdoors. He enjoyed hunting and farming.
Surviving besides his mother, Bonita Davis of Perrysburg, is his wife, Stacy L. (Jennings) Whitcomb. Jordan and Stacy have been together for the past 22 years; they made it official August 25, 2012. Survivors also include three children, Taylor Tierney of Niagara Falls, Jaden N. Whitcomb and Autumn L.R. Whitcomb, both at home. Jordan is survived by a brother, James (Jodi) Whitcomb of Salamanca, who was with him at the time of the accident; and a half-brother, Shane (Alina) Davis of Mississippi. Several aunts, uncles, cousins, and friends also survive.
Besides his father, Max Whitcomb, who passed away May 6, 1977, Jordan is also preceded in death by his stepfather, John Davis, who passed away October 24, 2012.
A Celebration of Jordan's life will take place Saturday, September 9 after 2 p.m. at the Gowanda Firemen's Park on Sand Hill, Gowanda.
If desired, in lieu of flowers, the family would like to set up a trust for Jordan's children. Any monetary donations can be made to Stacy Whitcomb, PO Box 30, Gowanda, NY 14070.
Arrangements are by the Schindler Funeral Home, 44 Center St., Gowanda, NY 14070 (716) 532-4200.
Obituary from the Observer