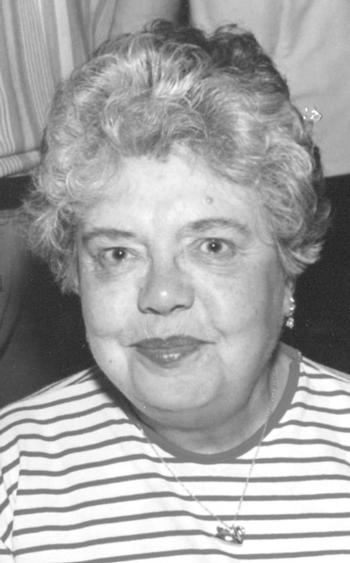 Margaret J. Thomson, 81, of Dunkirk died Tuesday evening, August 8, 2017 at Brooks Memorial Hospital in Dunkirk following a brief illness. She was born June 16, 1936 in Glasgow, Scotland, the daughter of the late John and Jane (Winter) Anderson.
Margaret had been employed at Dill's Hardware Store in Carmel, retiring in 1998.
Survivors include one daughter, Angela (Robert) Muller of Brocton; one son, David (Pam) Thomson of Fredonia; and four grandchildren, Michael Muller of Manhattan, Steven Muller of Woodbridge, VA, Nicholas Muller of Portland and Jenny Acevedo of Fredonia. Besides her parents, she was preceded in death by her husband, John Thomson, who died October 24, 2014.
Memorial services will be held Wednesday, August 23 at 11:00 AM in the McGraw-Kowal Funeral Home. Pastor Molly T. Golando will officiate. There will be no calling hours. Entombment will be in the Willowbrook Park Cemetery Columbarium.
In lieu of flowers, memorials may be made to United Service Organizations Inc., PO Box 96860, Washington, DC 20077-7677.
Obituary from the Observer