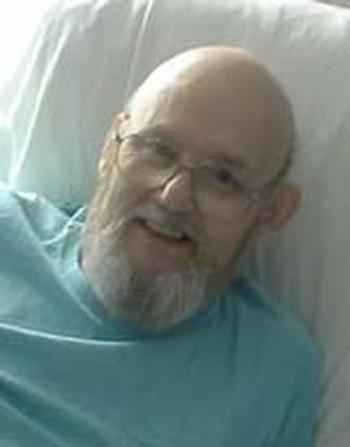 Jack Diers, 67 years old, of Brocton passed away on Monday afternoon, August 7, 2017 in Jamestown after a lengthy illness.
Jack was born in Jamestown on May 23, 1950 to the late Emil and Donna Newark Diers. He lived in Chautauqua County all of his life, graduating from Cassadaga Valley High School and moving to Brocton for the remainder of his life.
He served his country during the Vietnam War Era from 1969 to 1975 in the United States Navy. Jack was also a retired Steelworker from Al Tech Specialty Steel in Dunkirk, where he worked as a sawman. He was a member of the American Legion John W. Dill Post 434 in Brocton and a former member of the Dunkirk Moose Club. Jack was also a former president of the Brocton Little League and a former Boy Scout Master. He was a member of the Brocton Baptist Church.
Jack is survived by his wife of 44 years, Patricia Diers of Brocton. They were married September 16, 1972. He is also survived by one son, Jeffrey (Sarah) Diers of Frewsburg; one daughter, Robin Diers of Dunkirk; one grandson, Zander Diers; six brothers, John Diers of Erie, PA, Steve Diers of Lakewood, Mark (Stephanie) Diers of Celoron, Brian Diers of Pittsburgh, PA, Douglas Diers of Pittsburgh, PA and Daniel (Flo) Diers of Jamestown; two sisters, Darlene (Bruce) Stone of Arkwright and Colleen "Missy" Diers of Arkwright; and many nieces and nephews. Besides his parents, he was predeceased by one brother, Bruce Diers.
Funeral services will be held on Friday, August 11 at 11 a.m. from the Morse Funeral Home in Brocton. The Rev. Larry Morrison of the Brocton Baptist Church and Shannon Stone Davis, Captain in the Salvation Army, will officiate. Full Military Honors will be accorded to Jack by the American Legion John W. Dill Post 434 of Brocton, following the funeral service at the funeral home. Interment will be private. Friends are invited to call at the Morse Funeral Home, 51 Highland Ave., Brocton from 2-4 and 7-9 p.m. on Thursday, August 10.
To leave a message of condolence or remembrance for Jack's family, please log on to www.themorsefuneralhome.com.
Obituary from the Observer