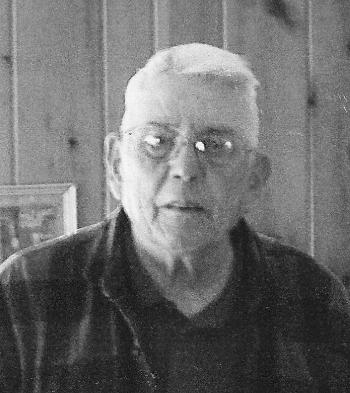 Kenneth M. Penhollow, 85, of Sinclairville passed away on Saturday, July 15, 2017 at UPMC Chautauqua WCA. He was born July 17, 1931 in Charlotte Center, one of eight children to Clyde and Bessie Lewis Penhollow.
Ken was a 1950 graduate of Cassadaga Valley Central School. He served in the U.S. Air Force and was a past member of the 9305 Air Reserve in Jamestown.
He was employed at many shops throughout the county, including Burnham Machine, Proto Tool, Blackstone and American Manufacturing Co., operated a barber shop, was a bartender and former owner for many years of the Witch Kitch, and also worked at The Eatery.
Ken was a life member of the Sinclairville Volunteer Fire Company, enjoyed gardening and had grown potatoes since he was five years old, including this years garden.
He was a devoted New York Yankees fan and will be missed by his devoted cat and companion, "Smooch."
Husband of 55 years to the late Alice Marie Wise Penhollow, whom he married May 29, 1954, and who died January 24, 2010; father of Burnell (Denise) Penhollow, Julie (John) Spitale and the late Merle Penhollow; stepfather of Tim (Charlotte) Barlow; grandfather of Amy, Holly, Lisa, Julie, Jennifer and Kenny; stepgrandfather of Shaun and Travis; great-grandfather of Katie, Kenna and Kylie; stepgreat-grandfather of Anna, Sabastian and Jonathan; father-in-law of Terry Penhollow.
A funeral service will be held at 2 p.m. Wednesday, July 19 in the Jordan Funeral Home, Sinclairville, with visitation one hour prior to the service. Burial in Charlotte Center Cemetery with military services provided by Cassadaga Memorial American Legion 1280.
Obituary from the Observer