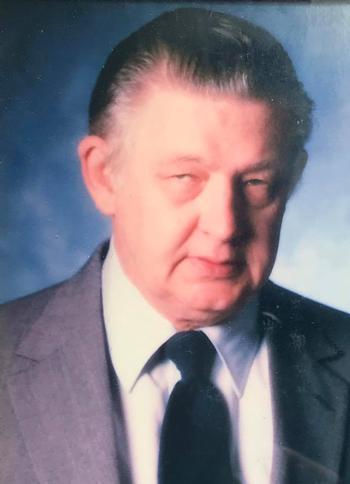 Arthur E. Miller of State Road, Colden passed away early Tuesday morning, July 11, 2017 at Buffalo General Hospital. Art was 86 years old. Born March 1, 1931 in Buffalo, he was the son of Arthur and Loretta (Voight) Miller.
Art owned and operated the Colden General Store in Colden for many years. Prior to him owning Colden's General Store, he worked for Stanley Tools out of Orchard Park. Art was an exempt member of the Colden Volunteer Fire Department and was a past member of the Colden Rod and Gun Club.
Art married the former Lois Jones. Lois passed away in November of 2005.
Survivors include three daughters, Linda (Terry) Payne, Jeannine (late Scott) Smith and Mary Louise (Robert) Anderson, all of Florida; and a son, Arthur (Diane) Miller of Forestville. Twelve grandchildren and 22 great-grandchildren also survive, along with Lois' children, Robert Koch of North Carolina, Susan Ostrowski of Buffalo and April Bapst of Springville. Art is also survived by two sisters, Loretta Ann Anker of Buffalo and Rita White of Orchard Park; and a brother, James (Shirley) Miller, also of Orchard Park. Several nieces and nephews also survive. Besides his parents and wife, Art is preceded in death by a granddaughter, Julia Reddick (Jeannine's daughter); stepson, James Koch; and a brother, Ed Miller.
Friends may call at the Schindler Funeral Home, 44 Center Street, Gowanda (716) 532-4200 from 3 to 7 p.m. on Friday, July 14. A funeral service will be held on Saturday, July 15 at 11 a.m. from the Griffin Mills Cemetery, West Falls, NY (please assemble at cemetery). The cemetery is located behind St. Paul's Lutheran Church in West Falls on West Falls Road. Fr. Jeremiah Miller (Art's grandson) will conduct prayers.
If desired, memorials may be made to Hospice of Buffalo, PO Box 590, Buffalo, NY 14240.
Obituary from the Observer