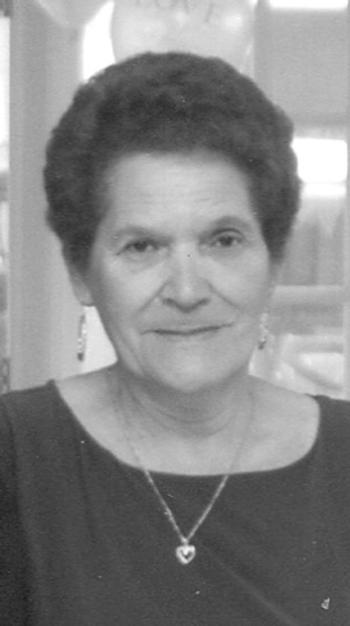 Margarita R. Navarro (Ruiz), 66, of Jamestown, formerly of Dunkirk, went home to be with the Lord on Monday, July 10, 2017 at Hamot Medical Center in Erie, PA, following a brief illness. She was born November 28, 1950 in Jayuya, Puerto Rico, the daughter of the late Carlos and Luisa Ruiz.
A homemaker, Margarita was a member of St. James Parish in Jamestown. She was a dedicated mother, grandmother and great-grandmother. She prepared meals at the Friendly Kitchen in Dunkirk. She had been employed at The Resource Center, working with people with special needs in Dunkirk. She was always ready to be a friend to anybody who needed one.
Survivors include four daughters, Daisy (Miguel) Berrios, Maria "Comai" Rodriguez, Elana (Jose) Estrella and Aurelia (Angelo) Perez; a son, Victor (Vinessa) Hooten-Perez; 13 grandchildren; two great-grandchildren; nine sisters, Daisy Carmelo) Torres of Dunkirk, Maria Ruiz of Bradenton, FL, Mildred (Angelo) Ruiz of Dunkirk, Wilda (Luis) DeJesus of Sun City, FL, Minerva (Hector) Rivera of Palmetto, FL, Doris (Angel) Aviles of Ellenton, FL, Liz (Joann) Ruiz of Dunkirk and Evelyn (Robert) Ruiz of Tampa, FL; four brothers, Carlos (Nilda) Ruiz of Dunkirk, Edwin (Carmen) Ruiz of Puerto Rico, James (Shelly) Ruiz of Dunkirk and Ricky (Sonia) Ruiz of Dunkirk; and her lifetime best friend, Charlene (Jorge) Rivera. Besides her parents, she will be reunited with two brothers, Jose Antonio Ruiz and Deacon Jose Ruiz; and one sister, Aida Ruiz. Also survived by several nieces and nephews.
Relatives and friends are invited to attend a Mass of Christian Burial, which will be celebrated Saturday, July 15 at 10:00 AM in St. Elizabeth Ann Seton Church. Calling hours will be held Friday, July 14 from 2:00-4:00 PM and 6:00-8:00 PM at the McGraw-Kowal Funeral Home. Burial will be in St. Mary's Cemetery.
Margarita was loved and will be missed by many. She will always be remembered as a queen to her children.
Obituary from the Observer