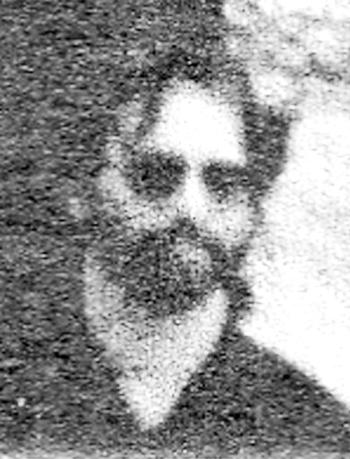 Earl E. Skinner of Ripley died at the Hamot Medical Center in Erie, PA on Monday, July 10, 2017. He was born in Westfield on June 21, 1955 to Betty Lou and the late Lloyd Marshall Skinner, Sr.
After graduating from Ripley High School in 1974, he joined the U.S. Army and was stationed at Fort Mead from 1974 to 1976. Following his honorable discharge, Earl served in the Army Reserves from 1976 to 1982.
Trained as a mechanic, he was employed at Regal's in Ripley until his retirement.
Earl had been a member of the Athletic Club, the VFW, American Legion and St. Joseph's of North East, PA. The First Baptist Church of Ripley was his place of worship.
During his high school career, Earl belonged on both the wrestling and football teams. His hobbies consisted of playing pool, watching the Kansas City Chiefs, and rooting for his favorite race car driver, Kevin Harvick.
Besides his mother, Betty Lou, Earl is survived by his daughters, Tesha Hebner and Toni Long; grandchildren, Anna, Shianne, Makenna, Hunter and Serenity; sisters, Donna (Dave) Blackman and Catherine (Paul) Klinger, both of Ripley, Jean Whiteneck and Mary Hoffman of Union City, PA; and brothers, Everette (Kelly) Skinner of Ripley and Mark (Darby) Skinner of Florida. Earl was preceded in death by his father, Lloyd M. Skinner, Sr.; and brother, Lloyd M. Skinner, Jr.
Earl's funeral service will be on Saturday, July 15 at 6:00 PM in the Mathews Funeral Home, 104 West Main Street, Ripley. The Rev. Donald Eggleston will officiate. Relatives and friends are invited to attend the service and may call at the funeral home from 4:00-6:00 PM prior to the service.
In lieu of flowers, donations to the family will help with the funeral expenses would be greatly appreciated.
All arrangements have been entrusted to Michael R. Fantauzzi, owner and director.
Obituary from the Observer