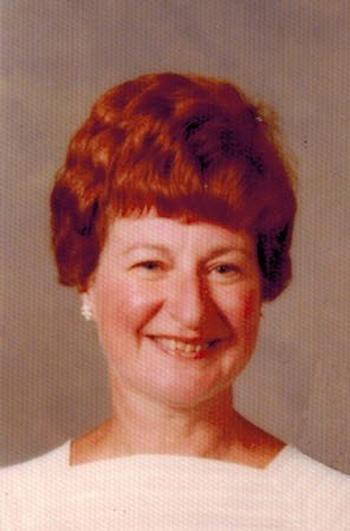 Dolores J. Herbert, 87, of Hanover Road, Forestville passed away peacefully Friday, June 16, 2017 at Fredonia Place in Fredonia. She was born in Rixford, PA on December 20, 1929, the daughter of the late Robert and Anna M. (Whiteman) Payne, Sr.
Mrs. Herbert was a graduate of Otto High School, Class of 1947, a graduate of Bryant & Stratton in Buffalo and a graduate of Doyle School of Beauty in Buffalo. She worked as a manager for the former Herbert Brothers Sunoco in Tonawanda for 28 years.
Mrs. Herbert was an accomplished seamstress, a former member of Forestville United Methodist Church and a former long-time member of the Order of Eastern Star Forestville Chapter #247. She enjoyed raising horses for 33 years and making crafts. Mrs. Herbert was a friend to all who knew her and enjoyed traveling.
Survivors include a stepdaughter, Dixie Souder of Phoenixville, PA and a sister-in-law, Ruth Payne of Lehigh Acres, FL. Also surviving are several stepgrandchildren, great-grandchildren, and nieces and nephews. Besides her parents, she was predeceased by her husband, Clarence Herbert, who died August 12, 2011; a daughter, Sandra Herbert; two brothers, Fred and Robert Payne; and a sister, Patricia Macafee.
Memorial services are private and at the convenience of family.
The family would like to extend a special thank you to the staff at Fredonia Place for their caring and kindness and suggests memorials may be made to Chautauqua Hospice & Palliative Care, 20 W. Fairmount Avenue, Lakewood, NY 14750.
Arrangements are by the Riles & Woolley Funeral Home, Forestville. To post condolences, go to www.rilesandwoolleyfuneralhome.com.
Obituary from the Observer