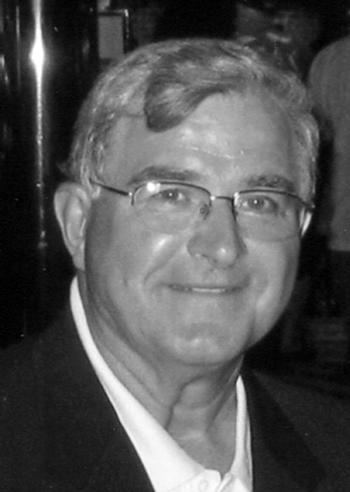 Frank T. Rozen, age 69, of Dunkirk passed away early Wednesday morning, June 14, 2017 at the Chautauqua Nursing and Rehab Center after a lengthy illness. Born in Dunkirk on July 10, 1947 to the late Joseph and Stephania Tofil Rozen.
He was a 1965 graduate of Cardinal Mindszenty High School and a veteran of the U.S. Army from 1966 to 1968. Mr. Rozen was a police desk sergeant with the Dunkirk Police Department, retiring in February of 2002. He enjoyed his family and gardening.
He was a member of BMA – St. Hyacinth's Church, the 1st Ward Falcons Club, the Dom Polski Club, the Dunkirk Police Benevolent Association, and the New York State Police Benevolent Association.
Surviving are his wife, Nancy Rozen of Dunkirk; two daughters, Amy (Ryan) Corbett of Dunkirk and Tricia (Alex) Dobosh of Orchard Park; two sisters, Jane (late Benjamin) Henderson and Pauline (Daniel) Newman, both of Dunkirk; a brother, Joseph (Janet) Rozen of Dunkirk; grandchildren, Olivia Corbett, Brady Corbett, Jacob Dobish and Chloe Dobish; mother-in-law Mrs. Evelyn Wahlen; and several nieces and nephews also survive.
Funeral services will be held Saturday, June 17 at 9:15 AM from the Newman Funeral Home, Inc., and a Mass of Christian Burial at 10:00 AM from the BMA – St. Hyacinth's Church, with the Rev. Jan Trela officiating. Entombment will follow in the Pieta Mausoleum at St. Mary's Cemetery. Friends are invited to call at the funeral home from 4 to 7 p.m. on Friday, June 16.
By The Observer