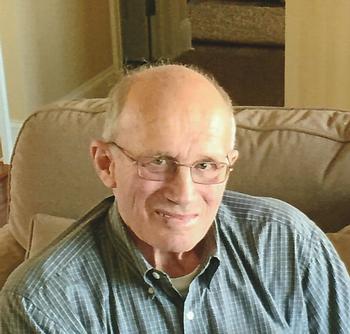 Robert C. Johnson, 76, of Sinclairville went home to be with his Lord and Savior on Saturday, June 10, 2017 from his childhood home in the Town of Charlotte. Born June 21, 1940 in Jamestown, a son of the late Juanita Wilson Johnson and Beryl and Feryl Penhollow Johnson.
A 1958 graduate of Cassadaga Valley Central School, he played basketball and was a member and past president of the Future Farmers of America.
Bob was a self-employed dairy farmer his entire life, operating Niview Farms in the Town of Charlotte.
He was a member of the Sinclairville Baptist Church and former usher and trustee. He was a humble man who loved his Lord, his wife and family, his land and his cattle. He always was willing to lend a listening ear to his family.
Bob owned one of the first snowmobiles in the area, enjoyed going for rides and eating ice cream.
Husband of 50 years to Donna Peterson Johnson, whom he married May 6, 1967; father of Aaron (Ainslie) Johnson of Avon, Shaun Marie Jaquith, Jason (Deborah) Johnson and Nathan (Jennifer) Johnson, all of Sinclairville; grandfather of Lauren (Fiance Christopher Wystup) Moss, Clara Moss, Clarence, Carl, Summer Meadow, Nathan, Robert and Abel Johnson and Emmaleigh Elie; brother of Nancy (Ralph) Johnsen of Gerry; stepbrother of Dale, Daniel and the late David Runge. Also survived by nieces and nephews.
The funeral service will be at 11 a.m. on Friday, June 16 in the Sinclairville Baptist Church, 9 Park St., Sinclairville. Visitation is from 2-4 and 7-9 p.m. on Thursday, June 15 in the Jordan Funeral Home, Sinclairville. Burial in Charlotte Center Cemetery.
Memorials to: Sinclairville Baptist Church, PO Box 507, Sinclairville, NY 14782-0507.
Obituary from the Post-Journal