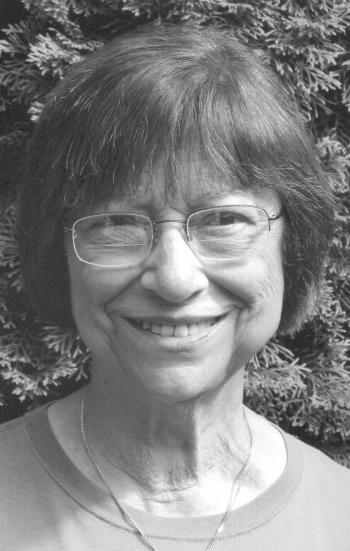 Rosemary R. Dougherty, 77, peacefully passed away at home surrounded by family on Sunday, June 11, 2017 following a long illness. A lifelong resident of Dunkirk, she was born to the late Joseph and Rose (Spear) Ross on September 26, 1939 in Dunkirk.
A 1957 graduate of Dunkirk High School, she married her late husband, Bernard G. Dougherty, Jr., on November 24, 1962.
Devoted to her family, she is survived by her daughters, Bonnie (Scott) Dildine of Rockville, MD and Wendy Campbell of Fort Wayne, IN; dear grandson, Preston; and several nieces and nephews. In addition to her parents and husband, she was preceded in death by infant daughter, Lori Ann; her brother, Louis Rizzo; and sisters, Mary Ross, Josephine Kozlowski, Frances Ross and Elaine DePiro.
Rosemary worked with children with special needs for 25 years at BOCES in Fredonia. She also served on the Dunkirk Public Schools Board of Education for 15 years, including holding the positions of Vice President and Clerk of the Board. A parishioner of St. Elizabeth Ann Seton Church, she was a member of the church council. She was an avid reader and book collector. A true animal lover, she adored spending time with her cats, Lily and Snowball.
Family will receive relatives and friends at the McGraw-Kowal Funeral Home, 736 Central Avenue, Dunkirk on Friday, June 16 from 2:00-4:00 PM and 7:00-9:00 PM. Funeral services will be held Saturday, June 17 at 10:00 AM in St. Elizabeth Ann Seton Church. Burial will be in St. Joseph's Cemetery, Sheridan.
The family suggests memorials to the Dunkirk Free Library, 536 Central Avenue, Dunkirk, NY 14048 and the American Cancer Society, PO Box 22718, Oklahoma City, OK 73123-1718.
By the Observer