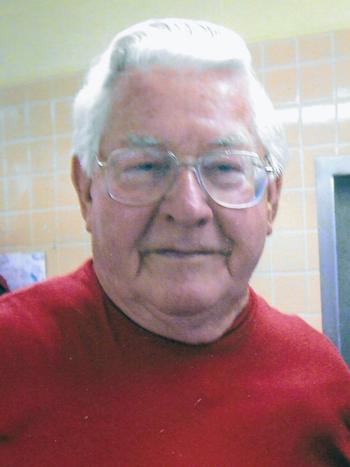 Slaney W. Walford, age 86, of Findley Lake died on Tuesday, March 14, 2017 at his residence. He was born on April 25, 1930 in French Creek to the late Slaney and Kate Wilkes Walford.
Slaney was a veteran of the Korean War, serving in the United States Army. He graduated from Clymer High School, Class of 1947. Slaney owned and operated Steel N' Stuff Inc. in Findley Lake and was a partner at Rogers Structural Steel. He was a member of the North East American Legion, Brotherhood of St. Joseph, East Erie and North East Moose Clubs, Labor Club and Country Club in Corry, PA and the VFW Post 4789.
In addition to his parents, Slaney was preceded in death by his first wife, Marion Walford (2002); son, Bruce Walford; and sisters, Mary Walford, Margaret Klawson and Barbara Walford. He is survived by his wife of four years, Joyce E. Swope Walford; nieces, Brenda Bryson of Florida and Laurel Leaf of Illinois; cousin, Charlotte Walford Fritz Bushong of DuBois, PA; daughter-in-law, Laurel Walford of Angola; several great-nieces and nephews; great-great-nieces and great-great-nephews.
Friends may call at the William D. Elkin Funeral Home, 65 S. Lake St., North East, PA on Tuesday, March 21 from 2-4 and 6-8 p.m., and are invited to attend a funeral service on Wednesday, March 22 at 11 a.m. at the funeral home. Officiating is the Rev. David Cooke. Private interment at Mina Cemetery.
Memorials may be made to the Findley Lake Watershed Foundation, PO Box 125, Findley Lake, NY 14736; Shriners Hospital for Children, 1645 W. 8th St., Erie, PA 16505; or the Findley Lake Fire Department, 10372 Main St., Findley Lake, NY 14736.
Please send condolences to www.elkinfh.com.
By the Observer