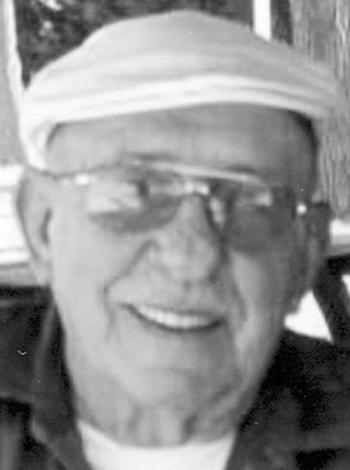 Richard R. Reading, Sr., 88, of Brocton died Friday morning, March 17, 2017 at the Chautauqua Nursing and Rehabilitation Center in Dunkirk following a brief illness. He was born December 15, 1928 in Dunkirk, the son of the late Charles and Alvina (Eckert) Reading.
A lifelong resident of the area, Mr. Reading served in the U.S. Army during World War II and was a member of the John W. Dill American Legion Post #434 in Brocton. He had been employed as a bus driver for First Student in Fredonia and had retired from Roblin Steel Corp. in 1988.
Survivors include five children, Richard R. (Paula) Reading, Jr. of Lakewood, Kim (Eduardo Pagan) Reading-Valvo of Dunkirk, Theodore (Mary) Reading, Linda Boland and Kathleen Nierman, all of Clayton, NC; loving companion, June Davis; one brother, Gerald (Mike) Motto of Dunkirk; three sisters, Geraldine Galafaro of Texas, Betty Jackson of Dewittville and Peggy Gould of Bemus Point; many grandchildren; and several nieces and nephews. Besides his parents, he was preceded in death by two sisters, Harriet Norris and Aileen Barone; three brothers, Walter Motto, Valentine Reading and Charles Reading; two nephews, Carl Reading and Melvin Reading; and two nieces, Sharon Reading and Patricia Reading.
Memorial services will be held Saturday, March 25 at 10:00 AM in the McGraw-Kowal Funeral Home. The Rev. Molly T. Golando will officiate. Military Honors will be accorded by the John W. Dill American Legion Post #434 in Brocton.
In lieu of flowers, memorials may be made to the National Multiple Sclerosis Society, Western New York/Northwestern PA Chapter, 4245 Union Road, Suite 108, Buffalo, NY 14225.
Obituary from the Observer