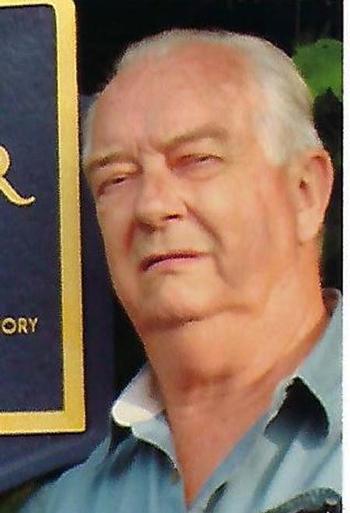 David M. Delcamp of Westfield died Wednesday, March 15, 2017 at Westfield Memorial Hospital. He was born August 29, 1941 in Brocton, the son of the late Cashus and Beatrice (Houghtaling) Delcamp.
David was a retired engineer for the Department of Transportation of Chautauqua County. He enjoyed being a private pilot and his car collection.
He is survived by his wife, Melissa "Prudy" Delcamp, whom he married July 6, 1963 in Portland; a brother, Ronald (Barbara) Delcamp of Brocton; a sister-in-law, Martha "Penny" (Jim) Rothwell of Westfield; two brothers-in-law, David Rothwell of Westfield and Bud Willey of Bear Lake, NY; and many nieces and nephews. David was preceded in death by a brother, Richard Delcamp; and two sisters, Joanne Willey and Betty Jean Delcamp.
A private memorial will be held at a later date at the convenience of the family. No visitation will be observed. Memorials can be made to the American Cancer Society, 13 Beech St., Johnson City, NY 14790.
To post condolences or to light a candle for David, please visit www.freayfuneralhome.com.
Obituary from the Observer