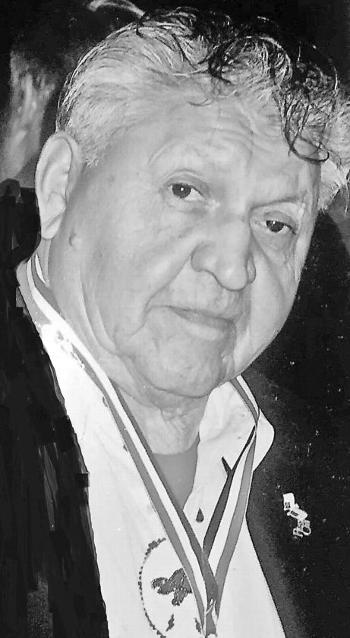 Harlan Thompson, 89, of Irving passed away Monday, January 9, 2017 at Buffalo General Hospital. He was born July 25, 1927 on the Cattaraugus Indian Reservation, the son of the late Horrace and Ida (Kennedy) Thompson.
Mr. Thompson was a WWII veteran, having served in the U.S. Navy. He was a member of the Turtle Clan.
He worked in construction with Laborers Local #210 for many years. He was a member of the American Legion Post #1587, was an Elder at the Wright Memorial Church and part of the Seneca Singers.
Mr. Thompson was predeceased by six brothers, Carl, Charles, Kenneth, Wilbur, Harold and Raymond Thompson; and a sister, Marjorie Standing Cloud. He is survived by several nieces and nephews and great-nieces and great-nephews.
Friends may call at the Mentley Funeral Home Inc., 105 East Main Street in Gowanda on Thursday, January 12 from 3-6 p.m. Funeral services and military honors will be held Friday, January 13 at 11 a.m. from the funeral home. Burial will be in Pinewoods Cemetery.
Memorials may be made to the Wright Memorial Church.
Obituary from the Observer