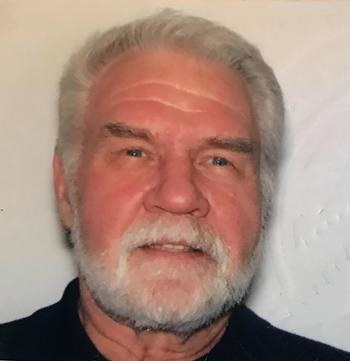 Egon Knips, age 74, passed away at the Hospice of Buffalo Palliative Care Facility in Cheektowaga on Saturday, January 7, 2017. He was born October 6, 1942 in Bochum-Hovel, Germany, the son of Heinrich and Elisabeth (Nowacki) Knips.
Egon worked for various state agencies prior to his retirement in 2010, which included Buffalo State College, Buffalo Children Psychiatric Center and the former Gowanda Psychiatric Center. His state jobs were in maintenance. He had nearly 30 years employment with New York State. Egon came to the United States from Germany in the late 1960s and settled in Ellicottville before moving to Gowanda, where he got a job in construction. He also was a ski instructor at Holiday Valley in Ellicottville and at the former Cockaigne Ski Resort.
Survivors include children, Jason E. (Brandy Wynn) Knips of Blasdell and Elizabeth M. Knips of Hamburg. Egon is also survived by his former wife, Merridy (Ames) Knips of Hamburg; a grandson, Everett W. Knips of Blasdell; along with family in Germany. Egon was preceded in death by two brothers, Karl Knips and Heinz Werner; and a sister, Edith Becker.
Friends may call at the Schindler Funeral Home, 44 Center Street, Gowanda from 4-7 p.m. Tuesday, January 10. If desired, memorials may be made to the local charity of one's choice.
By the Observer