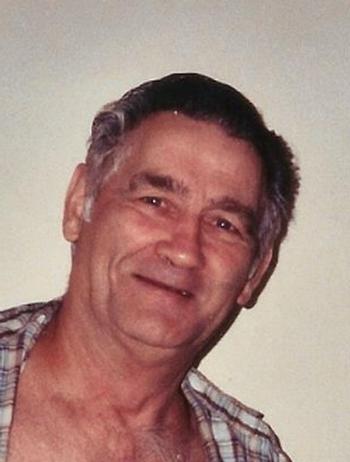 Harry Taylor, 80 years old, of Brocton passed away Saturday afternoon, January 7, 2017 at Hamot Hospital in Erie, PA after an extended illness.
Harry was born on March 21, 1936 in New Castle, PA to the late Paul and Leora Burke Taylor. He has resided in this area most of his life. He worked as a construction worker for Local #210 of Buffalo until his retirement. Besides his family, Harry loved animals, especially cats.
Harry is survived by his wife of 60 years, Karlene Taylor; three children, Gary (Peggy) Taylor of Mariana, FL, Jamie (Annabelle) Taylor of Brocton and Krisanne (Robert) Frank of Mayville; seven grandchildren, Jonathan Lleras, Michael Jagoda, Timothy Jagoda, Matt Taylor, Jennifer Taylor, Erica Lehnen and Heather Deane; eight great-grandchildren; one brother, Paul Taylor of New Castle, PA; and two sisters, Ethel (Richard) Michaels and Beverly (David) Hall, both of New Castle, PA. He was predeceased by one son, Dodge Taylor, who passed away on August 22, 2006; one brother, Hal Taylor; and one sister, Molly Smith.
As per Harry's wishes, there will be no visitation or funeral service. Burial will take place at St. Joseph's Cemetery in Fredonia.
Funeral services were provided by the Morse Funeral Home of Brocton. To leave a message of condolence or remembrance for Harry's family, please log on to www.themorsefuneralhome.com.
By the Observer