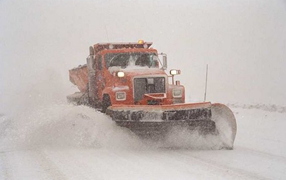 Chautauqua County's Director of Public Facilities, George Spanos, says county plow crews are ready for this latest winter storm. Spanos tells WDOE News that's because the DPF continues its winter operations through early April. Spanos says cooperation by motorists will make the job easier for plow crews. Tips for motorists include slowing down when visibilities are low and not tailgating when plows are clearing the roadways...
George Spanos: how to help plow crews
Spanos says the Chautauqua County Airport near Jamestown has picked up about 180 inches of snow so far this season. Erie, Pennsylvania has received 188 inches.