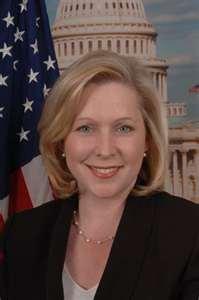 Senator Kirsten Gillibrand has announced new legislation designed to create a new "price floor" for milk that would help New York's dairy farmers continue operating while milk prices are historically low. Gillibrand is calling the bill the Dairy Farm Sustainability Act. During a conference call on Tuesday with statewide media, including WDOE News, Gillibrand explained how this bill would work...
Kirsten Gillibrand: what the dairy bill would do
New York's junior senator says many dairy farms in New York have taken a hit in recent years...
Kirsten Gillibrand: dairy farms are taking a hit
Gillibrand is urging her colleagues to include the provision in the upcoming Five-Year Farm Bill being drafted in the Senate Agriculture Committee.