Another snowstorm will be taking aim on the Northeast this week and like last week's nor'easter, there won't be a direct effect on Western New York. However, forecasters expect the area to pick up some snowfall. Meteorologist Jim Mitchell of the National Weather Service in Buffalo says the snowfall could start to add up by mid-week, especially over the higher terrain...
Mitchell-Another light snow event
The flow around the storm will result in periods of snow from Tuesday through Wednesday night with moderate accumulations across the lower elevations and locally heavy amounts for the highter terrain of the Chautauqua Ridge. No warnings or advisories have been issued at this time.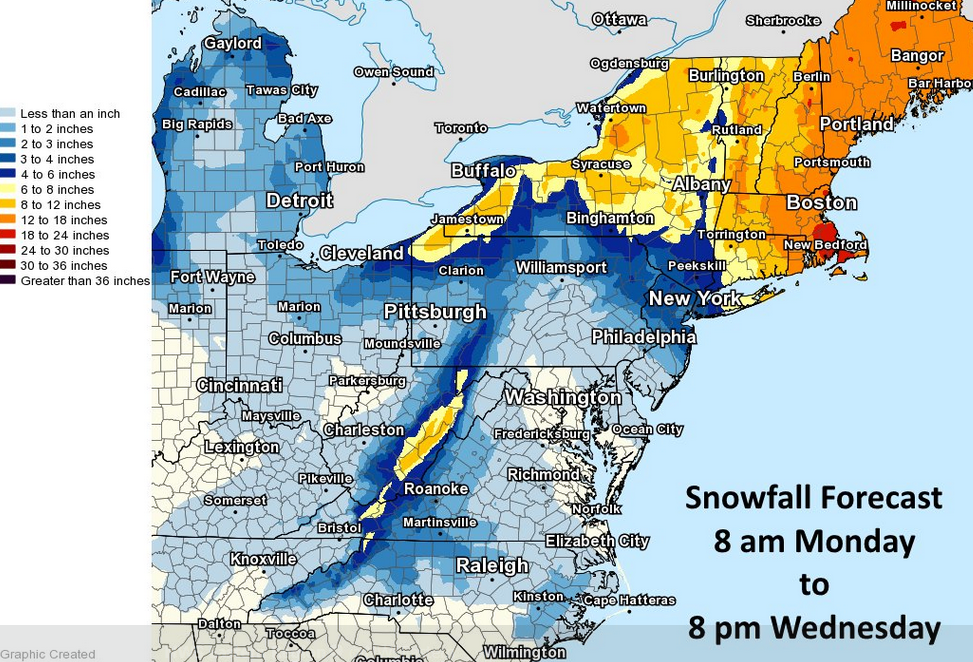 Graphic by the NWS