It's that time of the year again...when those pesky potholes pop up on area roads and highways, causing problems for drivers and highway crews alike. While we have seen some extreme weather conditions this winter, local and county officials don't think the problem is any worse than usual. Chautauqua County DPF Director George Spanos says there doesn't appear to be an extraordinary amount of potholes this season...
Spanos-No worse than normal[/audio
What makes potholes pop up? Spanos says you can blame it on the freeze-thaw cycle. Meanwhile, Dunkirk city crews are on pothole patrol. City DPW Director Randy Woodbury says the city is asking the public to report any potholes...
Woodbury-Public can call to report potholes
Again, the city number is 366-9832. County DPF Director George Spanos says potholes on county highways can be reported by calling the County DPF dispatcher at 661-8401. Both officials indicate that permanent repairs will not be made until April when asphalt plants open for business.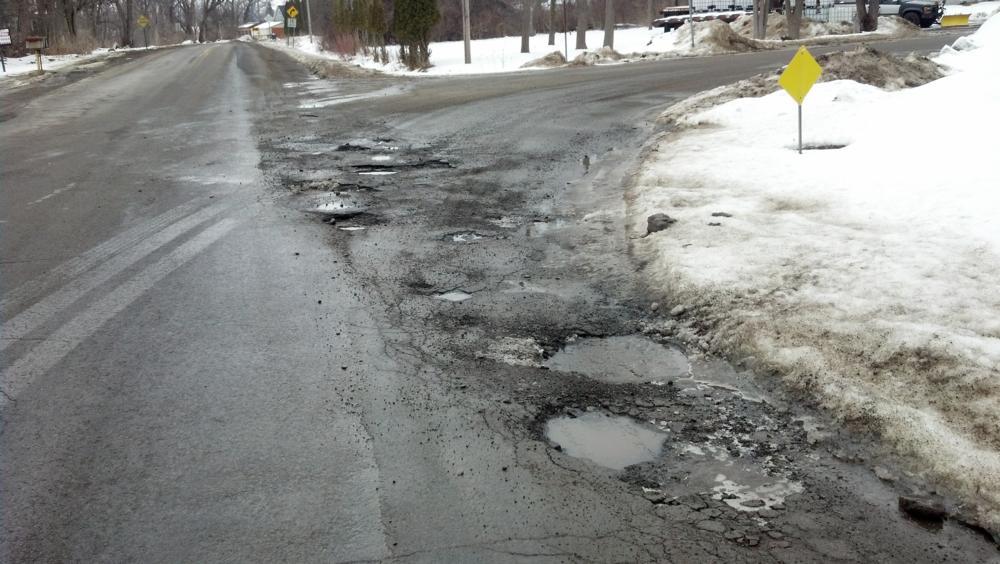 Willow Road near Smith Street in Dunkirk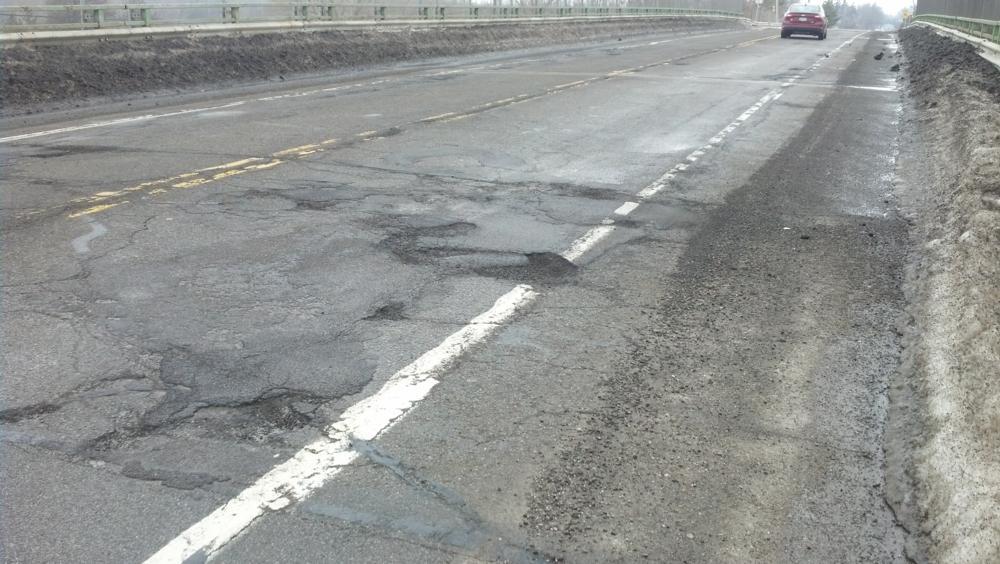 Brigham Road near Walldorff Road