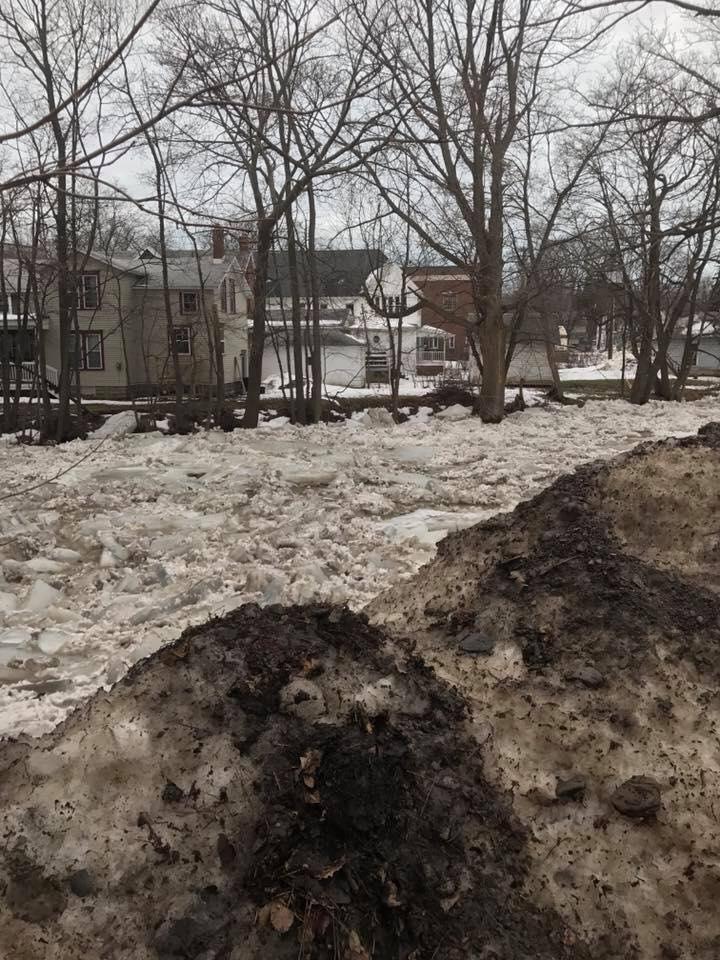 The ice jamming that has occurred for much of Thursday in the Village of Silver Creek has now been cleared. A New York Alert was issued at about 5:30 PM, indicating that the ice jams cleared the area. However, crews there are continuing to monitor the situation with rain in our forecast. High water levels in the village had caused a portion of Route 5 to close. The road reopened after those levels receded. Silver Creek Fire Public Information Officer Jeff Griewisch says the levels briefly rose again during the afternoon, but did not cause any further trouble...
Jeff Griewisch: brief rise
A flood warning remains in effect for the Village of Silver Creek until 8:15 PM. Meanwhile, there continues to be a concern about ice jam flooding in Sunset Bay. A New York Alert indicated that Sunset Bay residents should be prepared to evacuate in the event that flooding does occur. Chautauqua County Emergency Services Director John Griffith told WDOE News that water levels there had remained steady throughout the afternoon.
Photo by Morgan Abbey