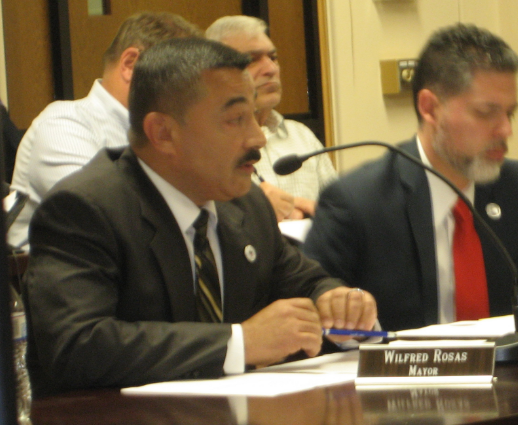 A New York State DEC engineering geologist met with the Dunkirk Common Council on Tuesday to clear the air concerning the future development of the Lucas Avenue Superfund site. Maurice Moore spoke during the council's workshop session taking issue with a report that the site was undevelopable. Mayor Willie Rosas says Moore indicated that the site, when cleanup is completed, will be able to be developed for certain uses...
Willie Rosas: can be developed
Rosas says the site will not be suitable for residential uses, such as a housing development. The mayor says the property is currently under private ownership, but once the remediation work is completed, the city will have the opportunity to take control of the site.
Photo by Tina Zboch