Dunkirk Common Council members approved a resolution calling for the ratification of agreement between the City and AFL-CIO-CLC Local 3693 COD during a meeting at City Hall Tuesday. By a 4-1 vote, council members approved the contract. As a result, all city bargaining units are now under contract. Mayor Willie Rosas, who is calling the contract fair, has a breakdown of the 10-year contract...
Rosas-Breakdown of 10-year contract
That two and a half percent increase takes effect as of Tuesday through the end of 2017. Employees in 2018 will receive a pay increase of 1.5%, in 2019 1%, and also in 2020. Mayor Rosas says any new employees coming in will now be paying into insurance 10 percent. The Union is comprised of about eight full-time employees.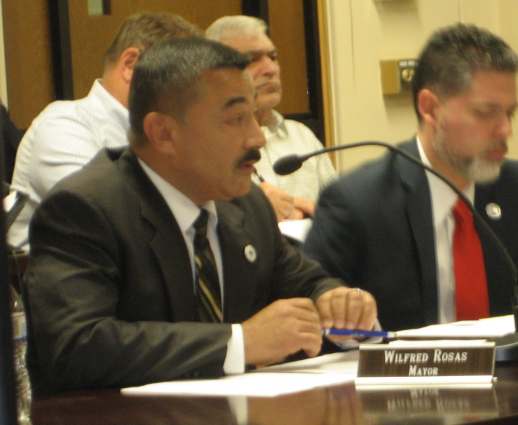 Photo by Tina Zboch