The village of Fredonia may soon have an attorney on board. After months of not having a village attorney, it appears trustees could be ready to take action on filling the position by next week. Mayor Athanasia Landis says they are having discussions with the final candidate for the position, which has been vacant since former part-time Village Attorney Todd Thomas resigned from the position in late August...
Dr. Landis-Close to hiring
The village is still trying to find a permanent replacement for Sam Drayo who held the office for 48 years until he left the position last December for retirement.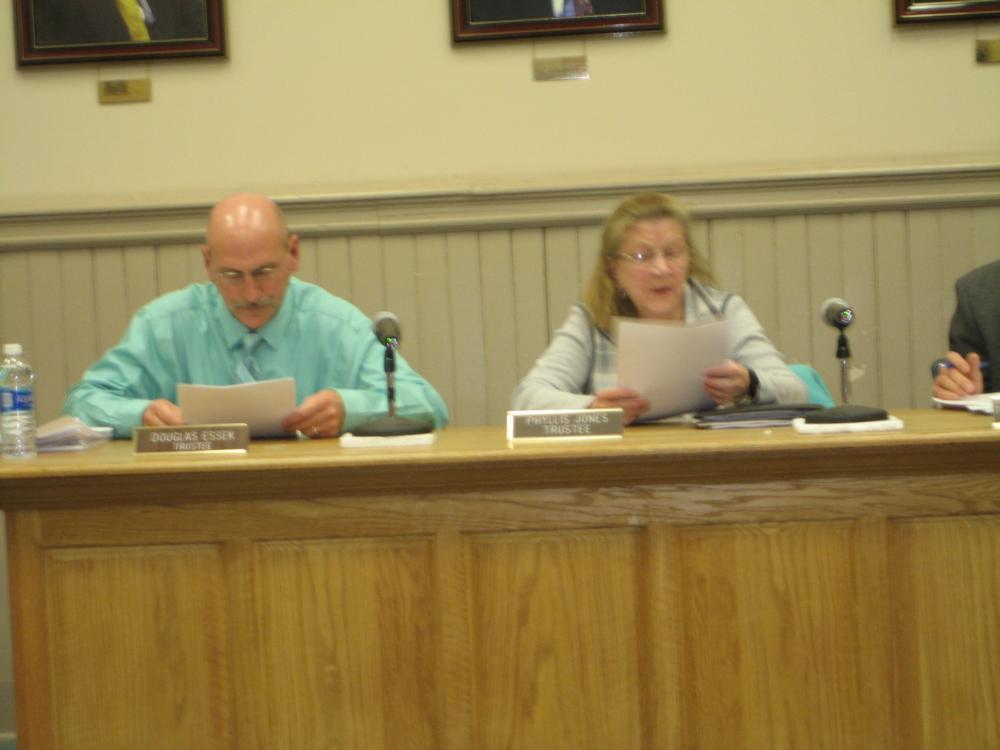 Trustees Doug Essek and Phyllis Jones at Monday night's Village Board meeting
(Photo by Tina Zboch)