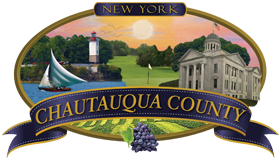 A total of seven municipalities in Chautauqua County will receive state grants for vital water infrastructure improvements. On Thursday, Governor Andrew Cuomo announced that he will be allocating over $6.5 million for the county, which is part of $20 million in grants to support 17 essential drinking water and wastewater infrastructure projects in Western New York. Chautauqua County Executive Vince Horrigan outlined some of the grants for Chautauqua County, which include the villages of Fredonia and Brocton...
Vince Horrigan: outlines some of the awards
Also, the Village of Westfield will be getting $1.125 million. Horrigan calls it "fabulous news" for the county.