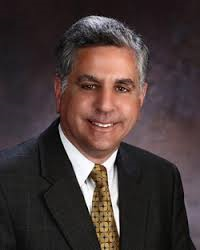 For the second year in a row, Jamestown Mayor Sam Teresi has presented a new budget proposal that includes a sizeable projected deficit. On Tuesday, Teresi announced a $35.7 million spending plan, and the need to work with the city council to reduce a shortfall of nearly $947,000. In addition, Teresi says the city remains at its constitutional taxing limit, which this year allows for about a "slight" tax levy increase...
Sam Teresi: tax levy
Teresi says the budget includes a 21-cent-per-thousand full-value tax rate increase, which would bring the rate to $23.98 for next year. He says the increase is largely being driven by increases in personnel costs, as well as increases in the city's own health insurance program for retirees. However, Teresi says they are still working with New York state to fully implement an incentive program to get Medicare-eligible retirees. He says "bottom-line, the State of New York doesn't want the City of Jamestown to fail." City council budget hearings begin next Monday night.