Fredonia village officials are looking to create a full-time paid fire chief's position. During a meeting Monday evening, trustees unanimously approved a resolution calling for legal counsel service to assist with creating the position. Mark Butler, PLLC of Williamsville will provide legal council assistance. Mayor Landis says having a paid chief will help the department and the village...
Dr. Landis-Makes sense
Dr. Landis says the position would be non-union.
In another development, trustees have filled a vacancy on the Village Board. Catherine Creeley will fill the vacancy created by Marc Ruckman who resigned in June. Creeley is not a newcomer to the village board. She filled a trustee's position last year, but lost to current Trustee Doug Essek during last November's election. Creeley's seat will be up for election in November.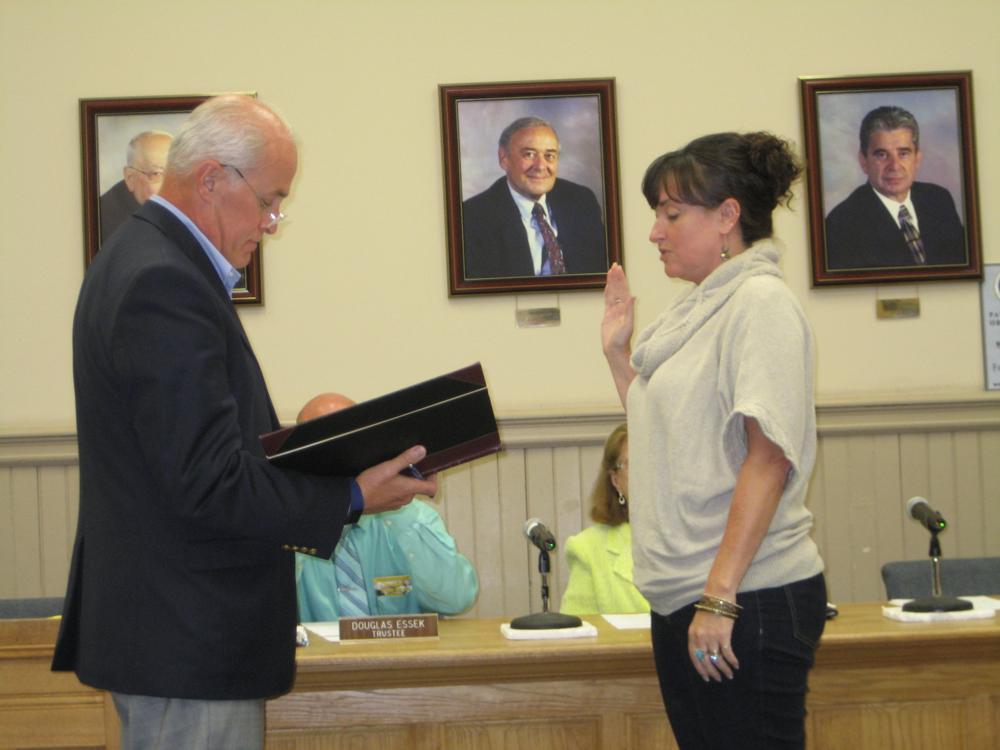 Catherine Creeley takes oath of office from Richard St. George
(Photo by Tina Zboch)