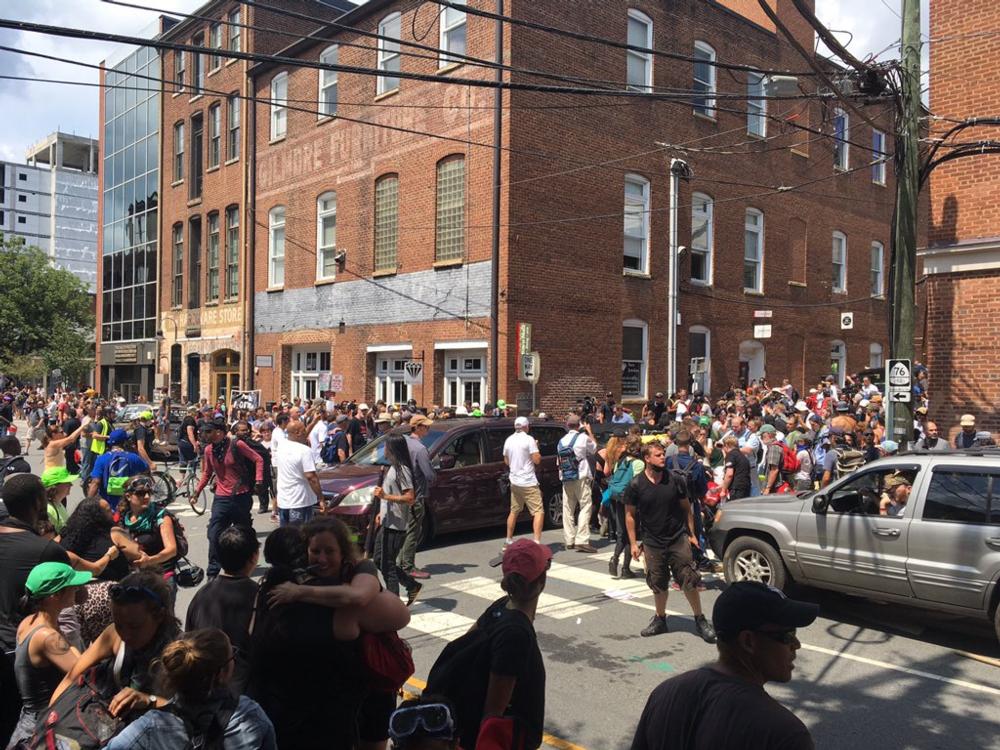 The city of Charlottesville, Virginia tries to pick up the pieces after this weekend's violent protests lead to deaths. One person died and 19 others were injured after a car plowed into a crowd of demonstrators marching against white supremacist groups on Saturday. The suspected driver, 20-year-old James Alex Fields, Jr. of Maumee, Ohio, has been charged with 2nd-degree murder and failing to stop at an accident that resulted in death. The FBI is currently investigating the motive behind the deadly crash. Following that incident, a helicopter with two Virginia State Police officers called to help monitor the situation died in a crash about seven miles away.
Local congressman Tom Reed issued this statement Saturday evening:
I'm outraged by the violence and senseless deaths that occurred today in Charlottesville and condemn those who would abuse our freedoms and divide us with bigotry. Hatred will never have a place in the true American spirit. Our condolences are with the families of all three of today's victims.
New York Governor Andrew Cuomo also issued a statement on Saturday:
I and my fellow New Yorkers reject the hateful and ugly rhetoric and violence taking place in Charlottesville last night and into today. We condemn the language of white supremacy and ugly racist hate speech and stand appalled at the violence that has resulted in injury and death. There are not many sides to the violence of last night and today - these actions and this speech are a poison and serve to bring us all down to the lowest and most un-American of moments. I stand united with the many voices who call this out for what it is - hate, ignorance and bigotry and I join all who loudly speak out in truth and condemnation.
Photo by David F. Potter