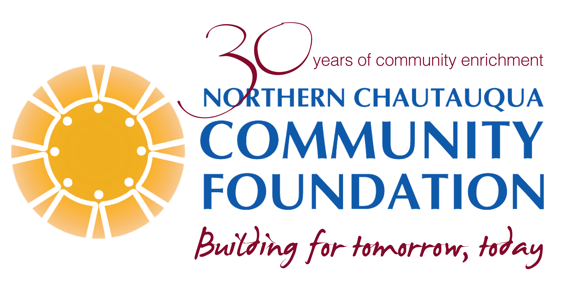 The Northern Chautauqua Community Foundation will hold its annual meeting on Monday, June 19 at 4 pm. Among the activities, NCCF will award the George B. Weaver, Jr. Footprints Award. Ida Lord of NCCF says this year's winners are James and Marcia Merrins of Fredonia. Lord spoke about their contributions to the community during an appearance on WDOE's "Viewpoint" program on Friday...
comment here
The award honors those who have left footprints in the community for others to follow in the areas of philanthropy and service. The meeting will include a catered reception. Those interested in attending should call NCCF at 366-4892 or email nccf@nccfoundation.org.
Click here to listen to our complete "Viewpoint" program featuring NCCF's Ida Lord.