With the official start of summer just a few days away, local police officials are reminding residents make sure their vehicles and residences are locked up, especially during the overnight hours. Fredonia Police Chief Brad Meyers says the number of complaints about vehicle larcenies begin to grow around this time of the year. By simply locking your vehicle's doors, Meyers says you can often can thwart the thieves...
Meyers-Lock your vehicle
Dunkirk Police Chief David Ortolano says his department is also starting to deal with more vehicle break-ins. Both police officials also encourage residents to contact their departments before heading out on vacation and have their homes registered on the departments' vacation watch lists. You can get more information by contacting Dunkirk Police at 366-2266 or Fredonia Police at 679-1531.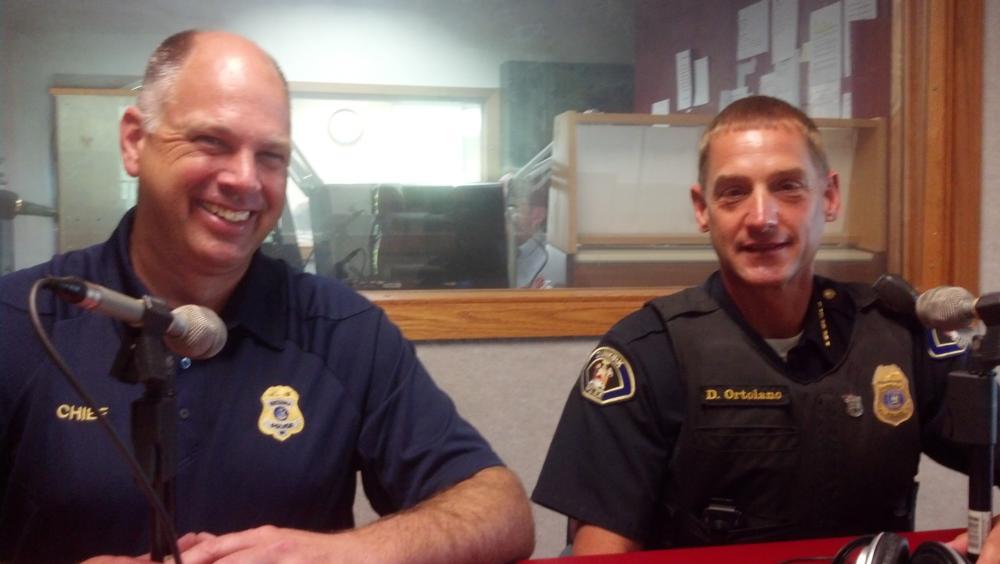 Police Chiefs Brad Meyers and David Ortolano on WDOE's Viewpoint