The Buffalo Sabres owner wants to bring discipline, structure, communication, and character to the team after firing the team's General Manager Tim Murray and coach Dan Bylsma on Thursday. Terry Pegula held a news conference in Buffalo this morning, a day after he and his wife co-owner Kim Pegula decided to clean house. This is the sixth straight season the Sabres have missed the playoffs and Terry Pegula says the team has to get better...
Pegula-Not happy with season
Pegula says he has not yet conducted any interviews. He insists the process will be handled as quickly and as efficiently as possible.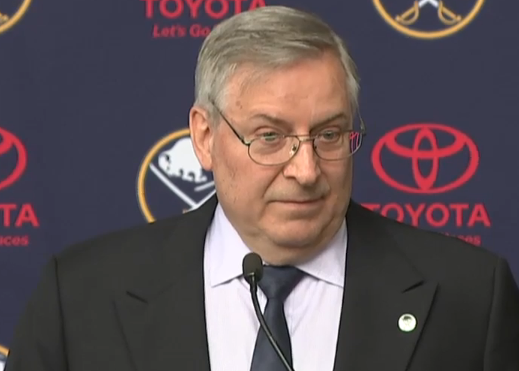 Buffalo Sabres owner Terry Pegula