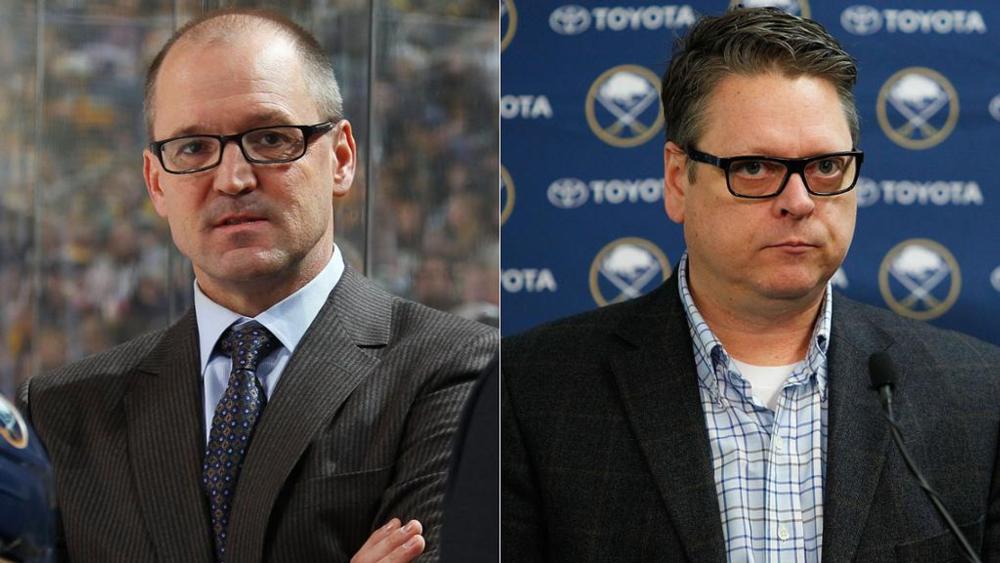 The Buffalo Sabres are shaking things up again. Team owners Terry and Kim Pegula announced Thursday that they have fired head coach Dan Bylsma (left) and general manager Tim Murray (right). Bylsma was let go after just two seasons, during which the Sabres finished no better than 7th place in the NHL's Atlantic Division, while Murray's stay in Buffalo lasted three seasons.
Terry Pegula released the following statement on the firings:
After reviewing the past season and looking at the future of our organization, Kim and I have decided to relieve General Manager Tim Murray and Head Coach Dan Bylsma of their duties. We want to thank Tim and Dan for their hard work and efforts that they have put in during their tenures with the club. We wish them luck. We have begun the process to fill these positions immediately.
Terry Pegula will hold a news conference Friday at 10:00 AM.