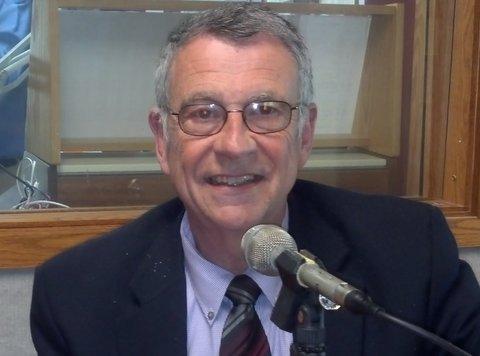 Chautauqua County's top elected official says we are ahead of the curve when it comes to efforts to reduce property taxes and the costs of local governments. That's County Executive Vince Horrigan's reaction to a proposal outlined by Governor Andrew Cuomo during a State of the State message he delivered on Long Island on Tuesday. Cuomo wants counties to prepare plans for local residents to vote on...
Andrew Cuomo: plan to reduce costs
During an appearance on WDOE's "Viewpoint" program on Wednesday, Horrigan said the county already formed a Regional Solutions Commission and is developing proposals...
Vince Horrigan: up to voters
Horrigan says there have been some successes, including the recent vote in Forestville that clears the way for dissolution. He also noted the defeat of a plan to dissolve the Village of Sherman by two votes.
Click here to listen to the complete "Viewpoint" program with Vince Horrigan.