After a lengthy discussion during the workshop session, Fredonia Village trustees decided to table a resolution allowing trustees to attend any interviews. Fredonia Mayor Anathasia Landis, who is calling the process legal, says she "cleaned-up" the interview process. Due to opposition, Landis has asked Trustees Jim Lyndon and Phyllis Jones to attend the interview process...
Dr. Landis-Calls process legal
Trustee Marc Ruckman felt all trustees should be given the option to attend the interview process...
Ruckman-All trustees should be able to attend interviews
As a result, the resolution is expected to remain on the table and die. The Mayor says this is due to the process the Village is already following as was stated in the tabled resolution and that there is no new legal ground. Following discussion, the Mayor agree to invite all trustees to attend interview sessions.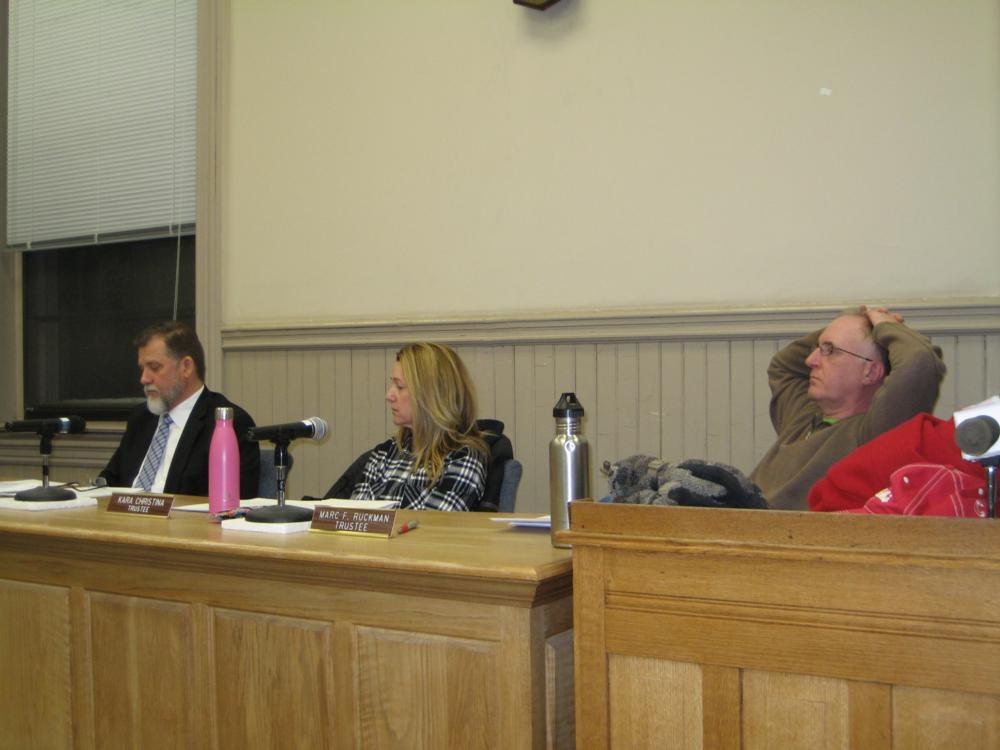 Photo by Tina Zboch